BEST SELLERS
GREAT IN MOCKTAILS & COCKTAILS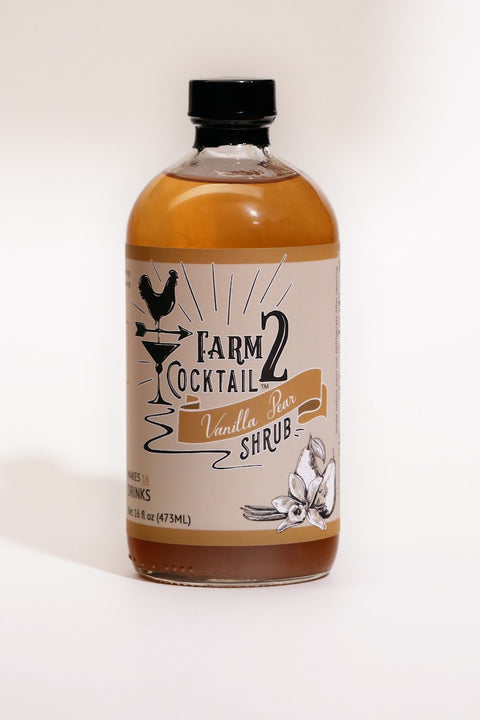 LET'S MIX THINGS UP
ADD TO SPARKLING WATER FOR A REFRESHING MOCKTAIL OR WITH YOUR FAVORITE SPIRIT FOR A TANTALIZING COCKTAIL. OR ADD EQUAL PARTS OLIVE OIL FOR A VINAIGRETTE, SHRUBS ARE THAT VERSATILE.
LET'S MAKE A TOAST
LET FARM2COCKTAIL BRING THE FUN FROM WEDDINGS TO BIRTHDAY PARTIES AND EVERYTHING IN BETWEEN.
LET'S TALK SHRUBS
SHRUBS ARE VINEGAR BASED SYRUPS THAT WERE POPULAR DURING COLONIAL DAYS TO PRESERVE FRUIT FLAVORS. THE WORD IS DERIVED FROM THE ARABIC WORD SHARAB, WHICH MEANS "TO DRINK". THESE ALL NATURAL MIXERS ARE HERE TO STAY AND THEIR WELL BALANCED SWEET AND TART FLAVOR MAKE THEM GREAT FOR COCKTAILS, MOCKTAILS AND DRESSINGS.
UPCOMING FESTIVALS AND EVENTS
Gena Brodie Robbins
Customer
Outstanding!!!!!!! stellar and exceeds expectation!!!!! Highly recommended!

Carlton is one of the best bartenders I have encountered. He makes the most creative drinks and is always great to have a conversation with.

Carlton's shrubs are the epitome of tasty. I've been so spoiled by his complex flavor profiles that everything else is just so-so. He is kinda a flavor genius when it comes to mixing drinks. I highly recommend you add some to your collection for your next get together. With all of that said, if you get to see Carlton in person, he is one of the nicest people you'll ever meet and an absolutely treat himself!