Farm2Cocktail features, news & more!
Smoky Mountain Living Magazine: What is a Shrub?
If you have been anywhere near the handcrafted cocktail scene, you may be aware of the term shrub. From the Arabic "sherab"—meaning beverage or 'to drink'—shrubs are sweetened, versatile drinking vinegars used to create flavorful cocktails and more.
Carlton Chamblin, founder of Farm2Cocktail, says he is a lot like the ingredients he uses to create his shrub mixers—tantalizing, refreshing and versatile. His personable approach to mixology makes him the ideal ambassador of the brand. The logo, a rooster weathervane positioned atop a martini glass, helps tell the brand's unique story.
Shrubs, concocted by blending sweetened fruit with vinegar, were popular during America's colonial era and considered a thirst quencher for agrarian workers. Today, shrubs create refreshing cocktails, vinaigrettes and marinades. Farm2Cocktail flavors include cucumber mint, strawberry peppercorn, vanilla pear and peach lavender. For those who want a refreshing drink but prefer to go without the alcohol, try a shrub with still or sparkling water.
Farm2Cocktail is based in the north Georgia mountains in Rabun County. Known to many as Georgia's Farm-to-Table capital, it's where you can enjoy a taste of history and start creating.
Read on Smoky Mountain Living Magazine's website here: https://www.smliv.com/food/what-is-a-shrub/
---
Georgia Mountain Laurel Magazine
The Art of Mixology
Carlton Chamblin is a lot like the mixture of ingredients he marries to create his Farm2Cocktail mixers – diverse, creative, distinctive, a little sweet, very passionate and equally personable. Which is why, when he steps into a role with the North Georgia Community Players (one of his myriad passions), and makes you believe he is indeed that character, you can better understand how this renaissance man has evolved. If he believes it, he can do it. Just call him a mixologist, which is another name for a bartender. But Carlton, being who he is, takes the mixing and serving of drinks to a higher level. For him, combining those ingredients is an experience, and his goal is to serve his customers both their desired cocktail and their own unique experience. His mixers are known as shrubs. Shrubs are syrups that were popular during America's colonial era. A shrub is concocted by blending sweetened fruit with vinegar - when added to spirits it makes a shrub cocktail. Carlton's unique favor combinations include cucumber mint, strawberry peppercorn and vanilla pear. For those who prefer to go without the alcohol, it's equally good mixed with water or carbonated water, thus termed, a "Mocktail". Marketed under the name "Farm2Cocktail - Tending Nature's Bar", the syrups are proving to be very popular. The presentation is very attractive and inviting, in keeping with the farmhouse style that is prevalent these days. Carlton's shrubs have found their place on shelves in local shops and in the glasses of his fans across the North Georgia region. They are bottled by Ryan Cochran and his wife Renee Padgett of New Moon Kettle LLC, a company that packages products for various clients, based in the commercial kitchen of the Food Bank of Northeast Georgia in Clayton. Shrubs aren't unique to Carlton. Bartenders have long incorporated different ingredients to make the base mixture from which various cocktails are fashioned. He has simply taken the old tried and true approach and kicked it up a notch or two - perhaps even three. The drinker of the fnished product could be the best judge of that, and the reviews are positive indeed. The backstory helps to set the stage. Carlton hasn't always lived in Rabun County. He hasn't always mixed drinks. As a native of Birmingham, Alabama, Carlton grew up in a comfortable home with parents who encouraged him to be the winner he is today. Following college, where he obtained a degree in art history, Carlton entered the business world. Working in customer service in the areas of product management, collections and even hiring and training others, Carlton always felt that he had not yet discovered his true calling. Read full story here.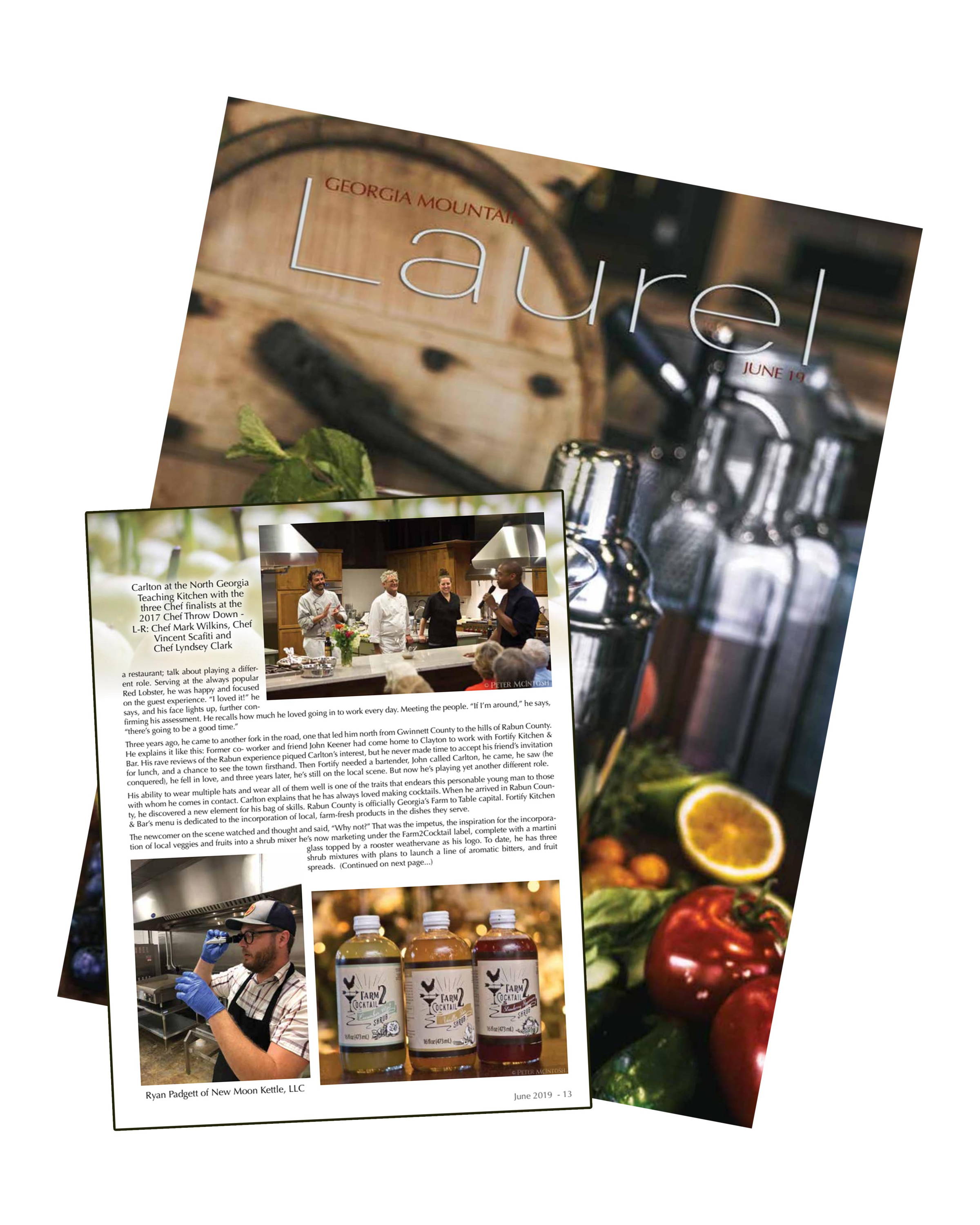 ---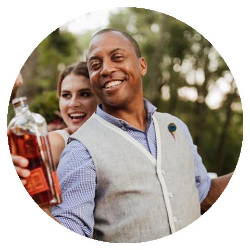 Lending this artisanal touch to mixology is a product of his art-history education and his talent for appealing to all senses. Every artistic creation has a historical context, and so do cocktails.